VIDEO: Dont text and Walk!!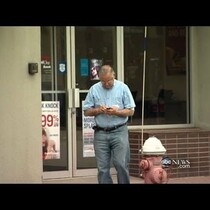 Posted March 30th, 2014 @ 1:59pm
Some cities are starting to give out fines for texting and walking, which I don't have to worry about, since I can barily chew gum and walk at the same time....
Check out the video about texting and walking! People have had to go to the ER! Don't do it fellas, don't do it! It might lead to an accident or an ass beating.