Jon Bon Jovi Assured Joe Elliott One Thing About Rock Hall of Fame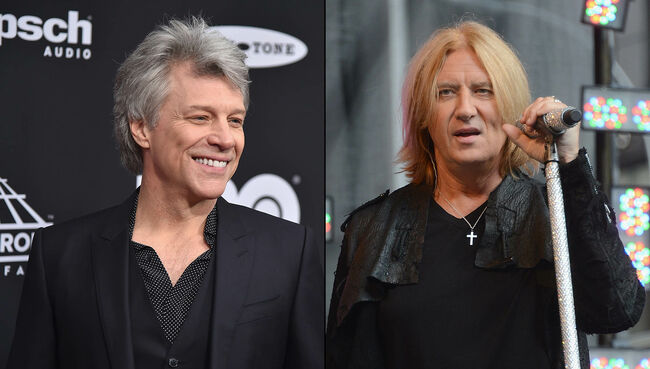 While Def Leppard frontman Joe Elliott has said he's puzzled by the Rock and Roll Hall of Fame's apparent oversight of his band, ultimately, he doesn't believe a band's Hall of Fame status makes a difference.
But Def Leppard finally secured a nomination for the Hall of Fame on Tuesday, after 13 years of eligibility.
Elliott reacted to the news in an interview with Billboard, recalling conversations he's had with one of the Rock Hall's newest members, Jon Bon Jovi.
"I've got a glass of chardonnay and I'm thinking, 'As one door closes, another one opens. ... I mean, it's not really gonna change my life, really, one way or the other — but Jon Bon Jovi has been telling me for at least 12 months that yes, it will."
Bon Jovi was elated last December when he got the news about his band's induction, after 9 years of eligibility. The singer was so pleased he invited several former members of his band to join in on the festivities.
Elliott reflected on Def Leppard's lengthy wait with a bit of perspective, calling out other first-time nominees, who have waited much longer.
"You're looking at the likes of Todd Rundgren and Roxy Music and Devo [who have been eligible for 23, 21 and 15 years, respectively], and it took them long enough to get a nomination," he said.
"So I don't feel so bad now that we got overlooked when you see people like them, people I was out buying their records when I was 12 years old. So it's all right. It's kind cool."
The singer also mentioned that he was happy to see original guitarist Peter Willis included in the nomination for his contributions to the earliest version of Def Leppard.
"He does deserve to be on the list," Elliott added.
Photo: Getty Images